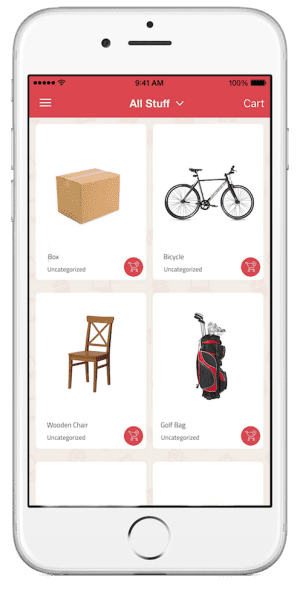 BEAM has a wonderful storage solution for users looking to store personal home items. From furniture and children's items, to climate-controlled wine storage, BEAM makes it easy and affordable for everyone to store and retrieve items seamlessly.
Unlike traditional storage, you can now store with BEAM without large upfront deposits and we don't lock you in on long-term contracts. Storage charges are on a monthly basis, making it easy for you to have your items move in and out whenever you need without having to continue paying for a space you no longer use.
BEAM's storage by item pricing mean you only have to pay for what you store, whether it is a bike, a luggage and two boxes, or just about anything. With the itemised inventory on the BEAM Space mobile app, you can view photos of your actual items to help you recall what's in storage. Whenever you need them back, simply schedule for it to be delivered back to your doorstep at a date and time convenient to you, all for a flat fee.
For those who have larger or odd-sized items such as furniture and other household or office items, BEAM's storage by space solution provides you with the flexibility to have just the right amount of space to store your items. BEAM's end-to-end concierge storage solution includes experienced, professional movers, equipped with the right skills and tools to ensure that your items go into the storage facility and back to your home safely.
You no longer have to be limited to a fixed unit size. BEAM's personal storage solution is more affordable than traditional self-storage. Storing with BEAM means you'll never have to step into a warehouse anymore, that convenience itself is priceless! Schedule for pickups and deliveries from the comforts of your own home.
For more information on BEAM's personal storage solution, please speak to one of our friendly concierge on our website here or email us.